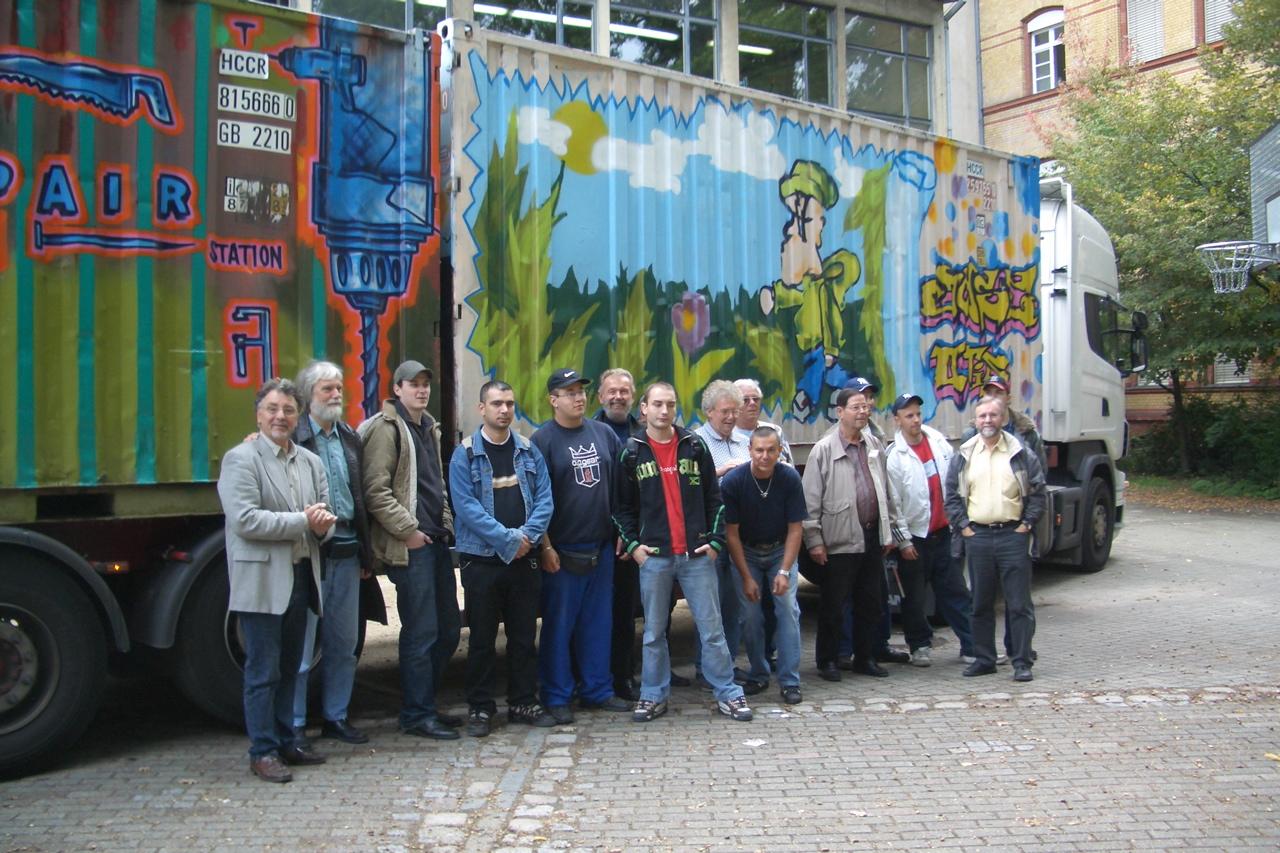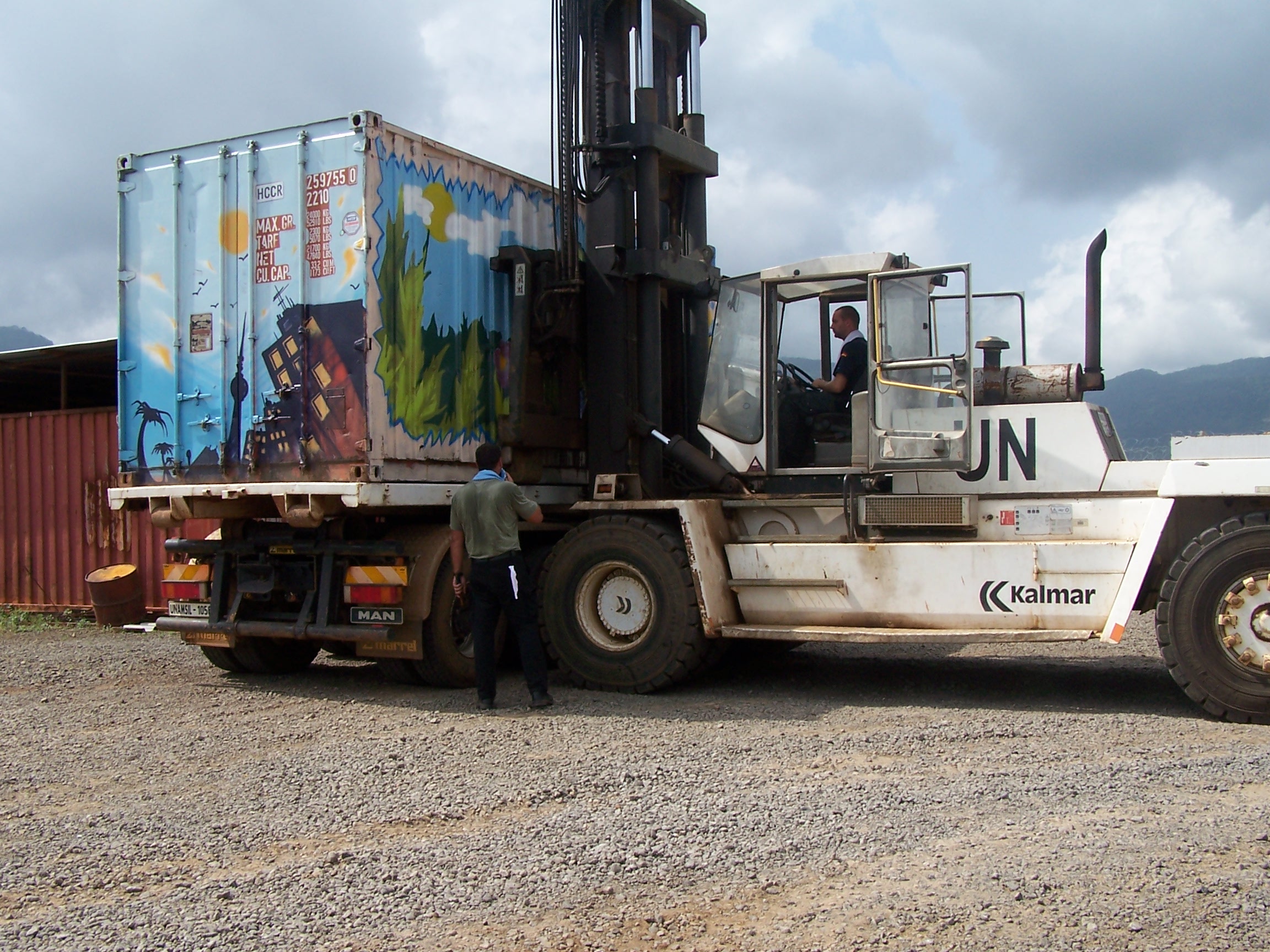 How do we get involved?
Creating craft training and jobs and equipping partner initiatives with qualified training places in many occupational areas is our goal.
With the idea of sustainability "reuse" = reuse (from the 3R idea: reduce, reuse, recycle ) we accept stored tools, machines and equipment. After repair and preparation, we send these, donated items from companies and individuals to our partners.
Sierra Leone, where our re-functioning tools and objects are needed for education and craftsmanship, is the goal.
In recent years, for example, we have sent 11 containers (20″ and 40″) of goods for all areas to Sierra Leone.
Some examples:
FINIC: A complete training workshop for metallbau, dismantled in a vocational school in Berlin-Neukölln.
Hospital Mattru Jong: Starting tools for a repair shop
Youth Development Project: A complete wood workshop.
Milton Margai College (Congo Cross Campus): IT equipment. 100 PC, 100 monitors, network technology for 3 classrooms
Sella Vocational Centre: 150 sewing machines for tailoring training
womem in action: 50 sewing machines
St. Georg-School: 20 PC workstations
Of course, we also accept new tools etc. and are also grateful for every donation. Repairing and processing, as well as shipping with containers, costs money!
PLease donate! We collect tools, machines for the following areas and professions:
Wood, carpenters and carpenters

Construction, Mason

Metal

Plumbing

Electric

Office supplies

Housekeeping, Catering

Health

Tailoring

Hairdresser/Cosmetics

Car technology (motorcycle, car, truck)

Agriculture
Always urgently needed: electricity generatorsof all kinds.
We ask for donations in kind and money.
Please with us We will get back to you as soon as possible.
This post is also available in: Deutsch