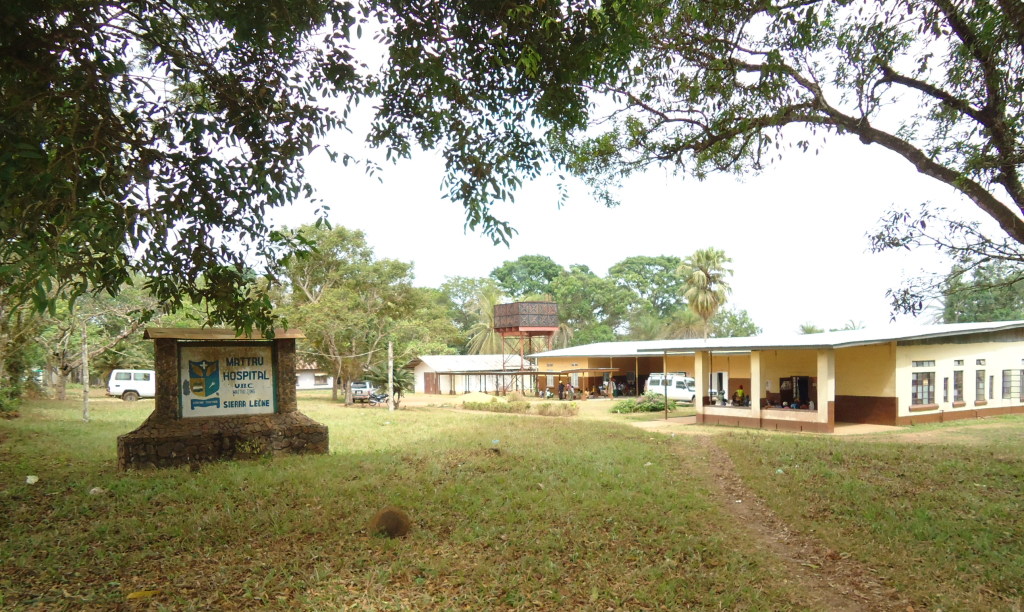 In 2007, at the request of the United Brethren Church (UBC), we visited the hospital of Mattru Jong in southeastern Sierra Leone.
The UBC-run hospital (see the history)is the only one in its area for about 50,000 residents in the area.
The hospital focuses on the maternity ward as well as the training of nurses. Due to the not very good equipment and the low pay, the senior doctors leave the hospital again and again in order to get better paid jobs in the larger cities or in the capital Freetown.
The situation has eased somewhat through the mediation of the President Koroma's wife and the sponsorship of her.
Bintumani D-SL has supported the hospital in the equipment in recent years. In the last container shipments, material for our local partners was always present.
In 2014/15, we supported the hospital with protective equipment and protective clothing during the Ebola crisis.
After the official termination of the Ebola epedemic, the hospital has resumed its normal hospital operations. The situation has eased a little: but it is still a hospital with a lack of financial and material resources that needs our support.
This post is also available in: Deutsch