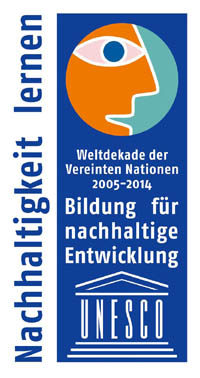 The association Bintumani D-SL has applied several times with the partner, the Hans-Böckler-Schule to the decade project "Sustainable Learning"
We were honoured for our long-standing commitment, especially for the projects in Sierra Leone.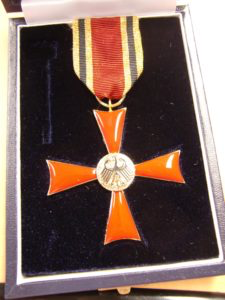 The member of the association, Norbert Hoffmann, was awarded the Federal Cross of Merit (Order of Merit of the Federal Republic of Germany) for his many years of social commitment, especially in recent years for the partners in Sierra Leone.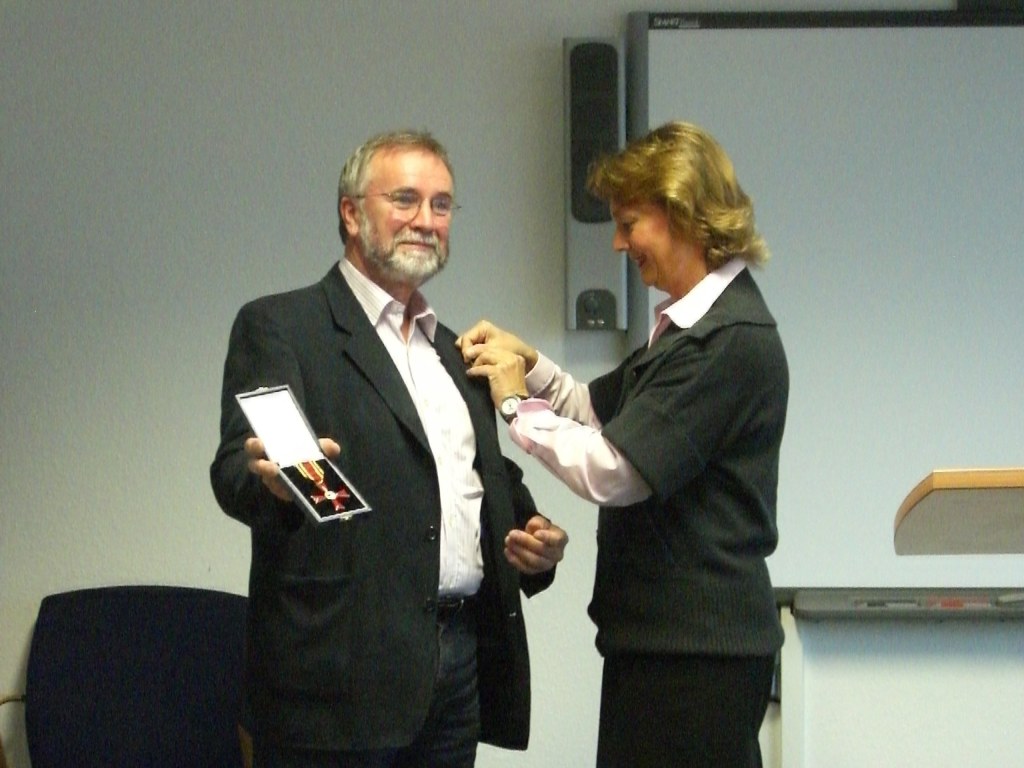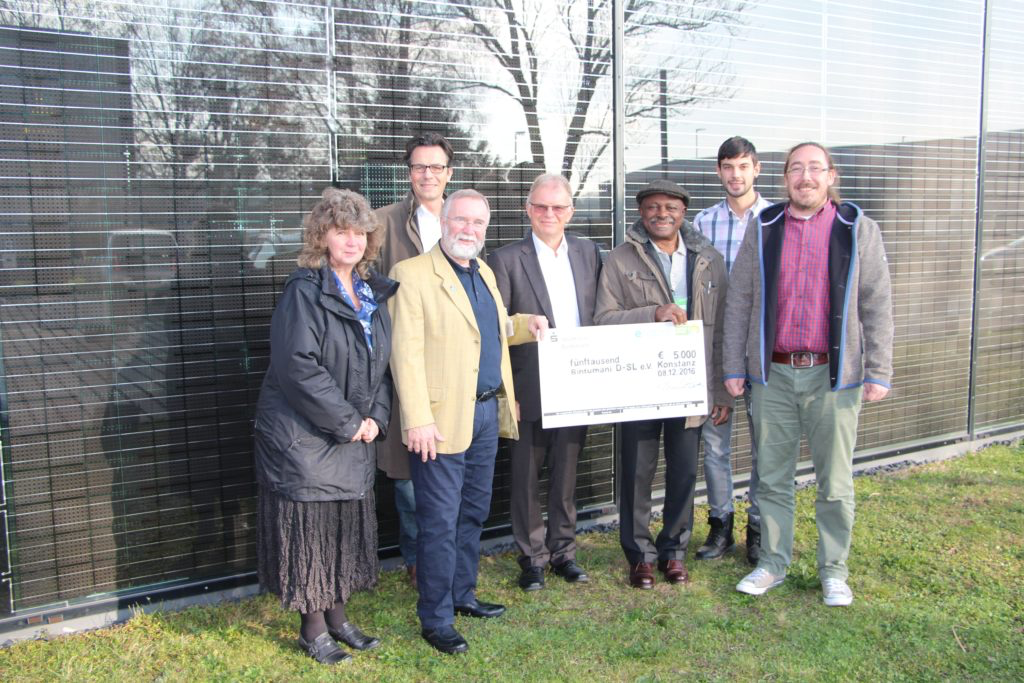 Picture: Awarding of the Enspire Award 2016 to the Bintumani Association: (from left) Jury member Marion Hammerl, Managing Director of the Bodensee Foundation, Dirk Gutzeit, Phaesun, Norbert Hoffmann, Bintumani, Stadtwerke business manager Kuno Werner, Dr. Jacob Ladipoh, Bintumani, Steffen Maier, project manager Enspire Award, and Gordon Appel, Head of Product Management at Stadtwerke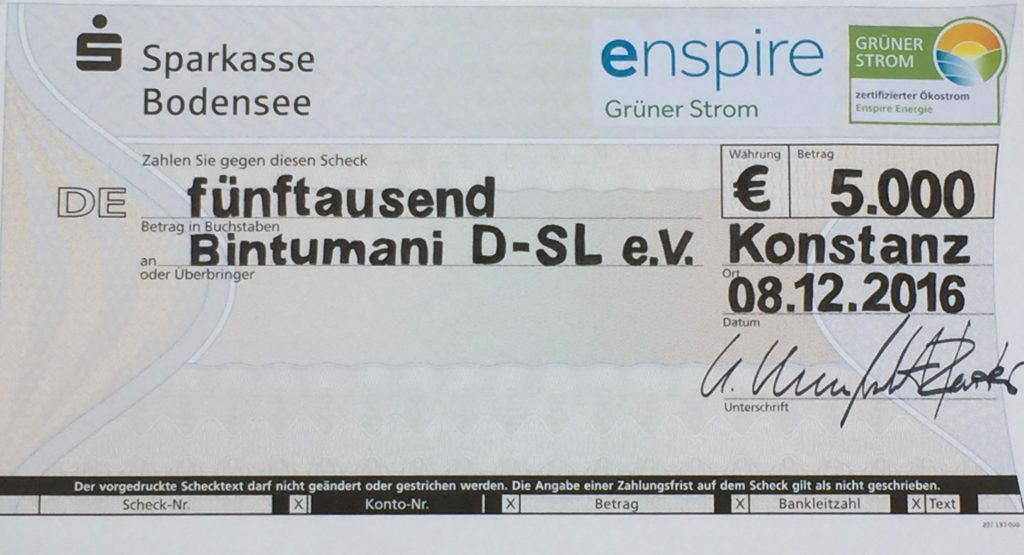 Constance. The association Bintumani Deutschland-Sierra Leone wins the Enspire Award 2016, endowed with 5,000 euros. "The innovative project for the self-sufficient and sustainable supply of solar power to the meni curve project village in Sierra Leone convinced our expert jury," says Kuno Werner, Managing Director of Stadtwerke Konstanz. Together with jury member Marion Hammerl, Managing Director of the Bodensee Foundation, and other representatives of the Stadtwerke, he presented the cheque to Norbert Hoffmann. Dr. Ladipoh, CEO of the Bintumani Association, is very pleased about the awarding of the Enspire Award: "With the prize money, we can promote the social and economic use of solar technology in our project village Meni Curve and give all residents a new, sustainable perspective."
Enspire Energie, the nationwide green electricity brand of Stadtwerke Konstanz, is certified with the Green Electricity Label. As part of the certification, the winning project will now be funded. The jury included Marion Hammerl Prof. Dr. Maike Sippel, Faculty of Civil Engineering at the University of Constance Technology, Economics and Design (HTWG), as well as graduate geographer and graduate tropical technologist Rosa Hemmers, chairwoman of the Grüner Strom Label e.V. The Enspire Award was presented for the third time in 2016.
This post is also available in: Deutsch