Helping people with disabilities with prostheses
In our commitment to people in Sierra Leone who live with disabilities due to different disabilities, we want to help through different measures.
People, children adolescents adults, with amputations of the fingers and / or hands get suitable prostheses according to the principle of e-nable.
The "open source project" e-nable gives us the opportunity to make
inexpensive prostheses and hand them over to the patients.
Our prosthesis project is made possible, here in Germany, by the commitment of Mr. Lars Thalmann from "e-nable-Deutschland"
who manages all 3D prints as well as Dr. med Sönke Sönnichsen

with his professional advice.
In Sierra Leone, prosthesis technician Ibrahim Mosto Conteh takes over the selection of patients. Furthermore, he determines all necessary dimensions and sends them to "e-nable-Germany", Lars Thalmann.
After 3D printing, we send the prosthesis monotony parts to Makeni to Mr. Conteh.
This puts all the parts together and also takes over the adaptation to the patients as well as the training in the handling of the prostheses.
After that, the patients can manage their everyday life better with the prosthesis.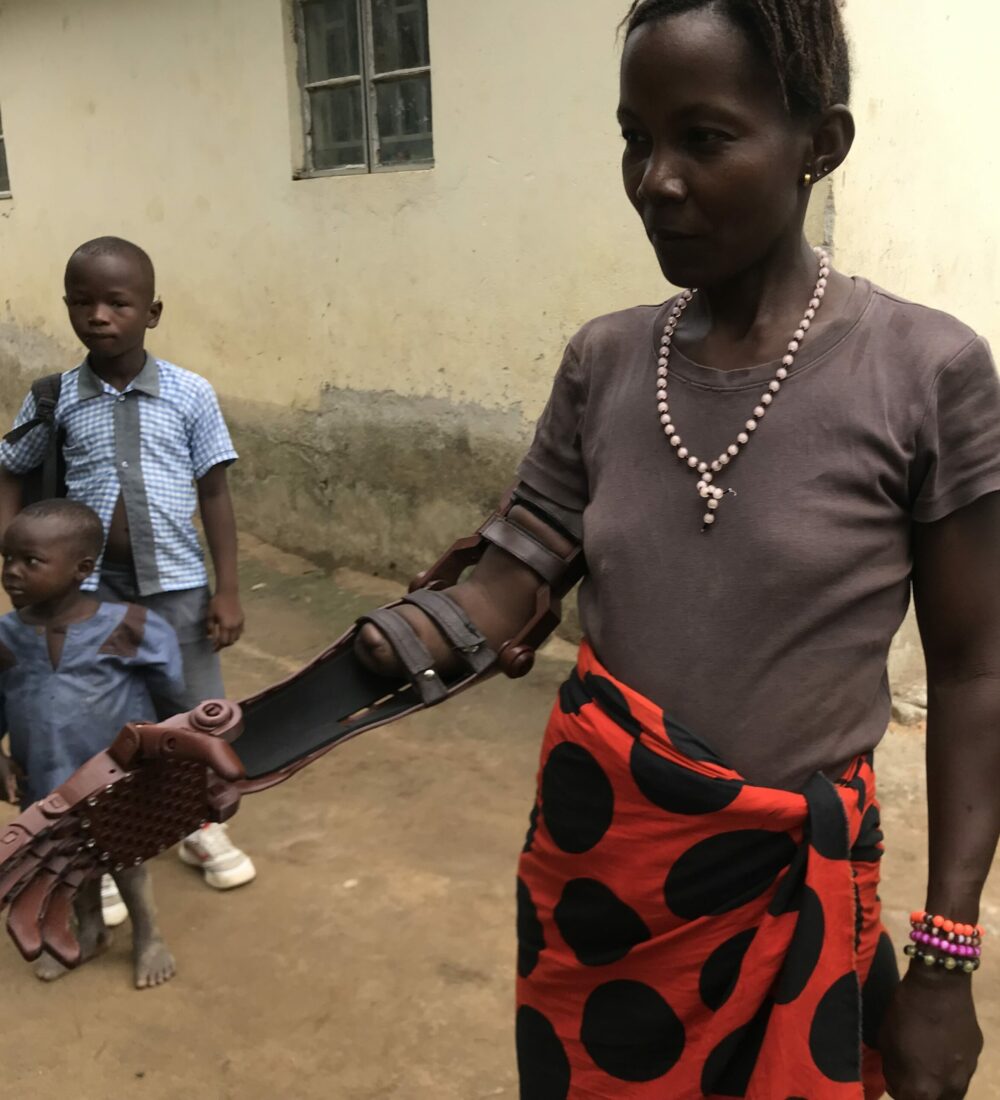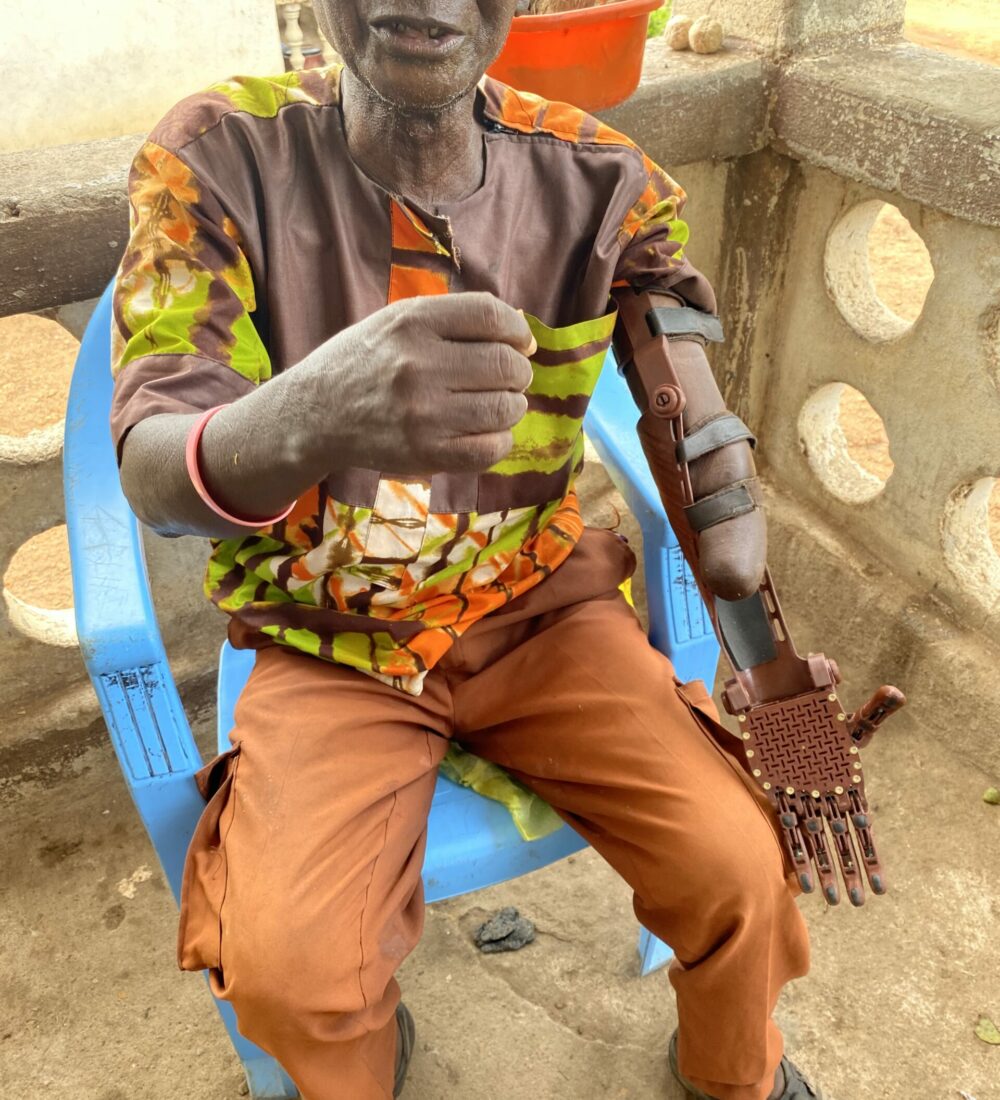 The cost of a simple hand prosthesis is about 60.00 €. Larger up to 150,00€
Material and labor costs.
We ask you to support us.
Prostheses (comparable) cost several times the mentioned sum in Germany.
On the donation platform "betterplace" we have set up our own page:
or:
directly to our club account:
If you need a donation receipt for the tax, please provide your name and address.
This post is also available in: Deutsch